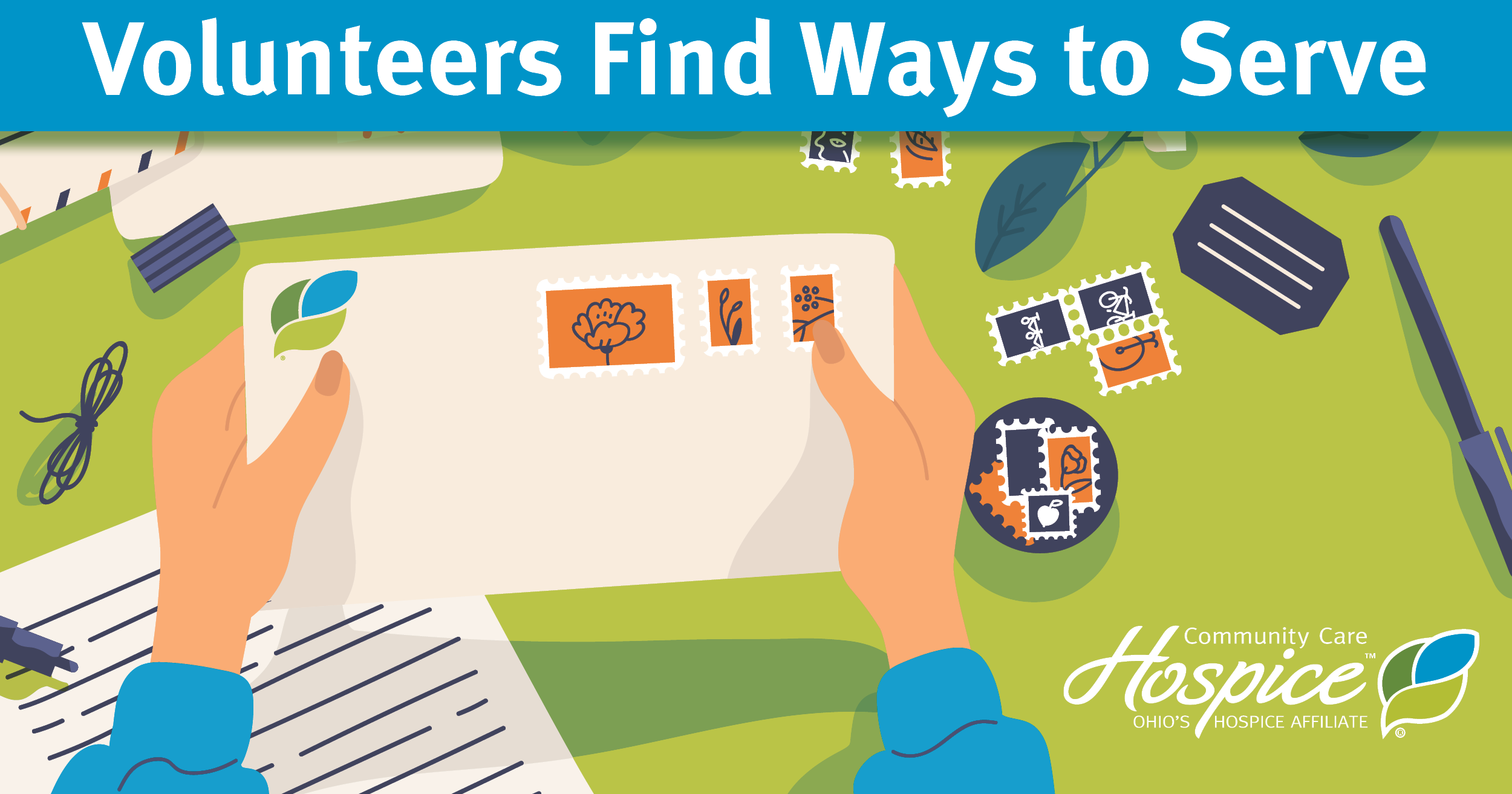 Volunteers Continue to Serve Community Care Hospice in New Ways
The COVID-19 restrictions have not slowed down the volunteers at Community Care Hospice. Even though they can't visit with patients because of COVID-19 and social distancing, they are delivering medication, making face mask covers, helping in the supply room, calling patients, and writing letters and cards to patients.
"We miss our volunteers," said Jodi Howard, volunteer services coordinator. "They are truly the heart of hospice care."
Before COVID-19, volunteers served Community Care Hospice by helping patients and families as friendly visitors, respite caregivers, drivers, bereavement volunteers and more. They also served as part of American Pride® Veteran Care by Ohio's Hospice, a program honoring Veterans. In addition, the volunteers supported staff members as office assistants, event helpers and more. They made baked goods, crafted gifts, blankets and shawls, comfort pillows and Memory Bears for patients and their families.
"Our volunteers miss serving Community Care Hospice as they did before COVID-19," Howard said. "We're grateful for what they can do to help us now, as we practice social distancing. Thanks to them, our patients are receiving medication. We also appreciate them writing letters and cards to our patients."
For information on how to become a volunteer, call 937.382.5400, or visit our website.