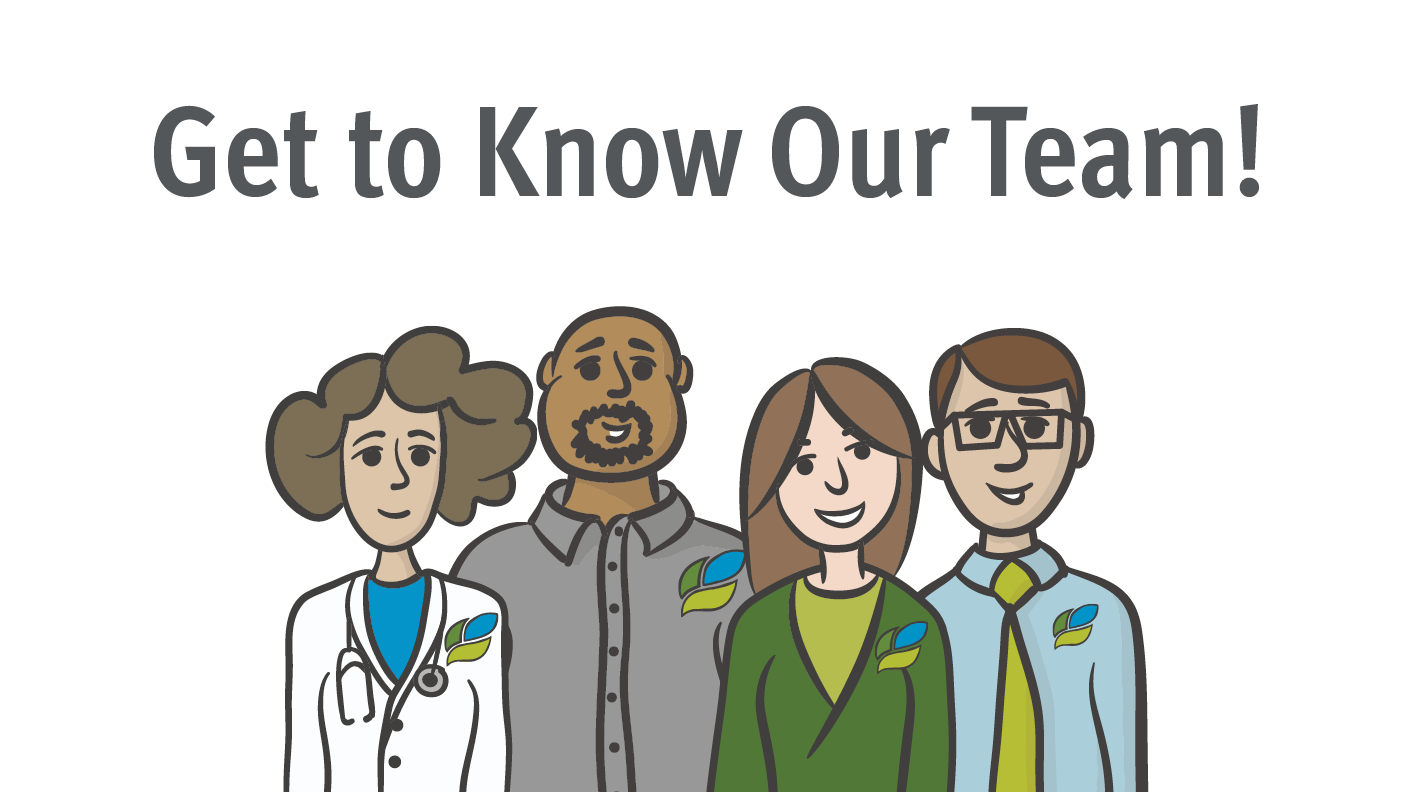 Get to Know our Interdisciplinary Team!
Hospice care is a holistic approach that addresses the physical, social and spiritual needs of patients. Our interdisciplinary team is committed to providing the highest possible quality of life for patients. Our hospice team includes the talents and expertise of many to achieve that goal. The team includes:
Physicians: Our doctors are certified specialists in hospice and palliative care. Their expertise is in managing symptoms and developing personalized solutions for patients. They work directly with the primary care physician to address the needs of patients and provide support to families.
Nurse Care Managers: Our nursing staff monitor and address the changing needs of patients and provide education to patients and families. They focus on symptom control and improving quality of life by coordinating a wide range of support to benefit patients and families.
Personal Care Specialists: Our expert team of Personal Care Specialists provides assistance with bathing, dressing, meal preparation, eating, light housekeeping and more.  They are essential to the quality of life our patients enjoy.
Chaplains: Our chaplains deliver spiritual support for patients from a starting point of respect for the personal beliefs of each individual. Our chaplains honor and encourage their faith, joining with personal clergy to reinforce spiritual foundations and religious traditions.
Social Workers: Social workers play a central role in holistic hospice care serving as advocates for patient and family and connecting them with community resources important for quality of life. Social workers help with the emotional impact of grief and bereavement as well as practical concerns such as insurance and veteran's benefits.
Therapists: Our therapy teams bring an additional level of comfort, care and quality of life to patients. Respiratory, occupational and massage therapists assure comfort and care, contributing to quality of life.
Volunteers: Our volunteers receive special training to support patients and provide patient companionship, caregiver relief, errand running and a multitude of other services to enhance patient and family care.
For additional information on how our interdisciplinary team can help assure quality of life, please contact us at 937.382.5400.