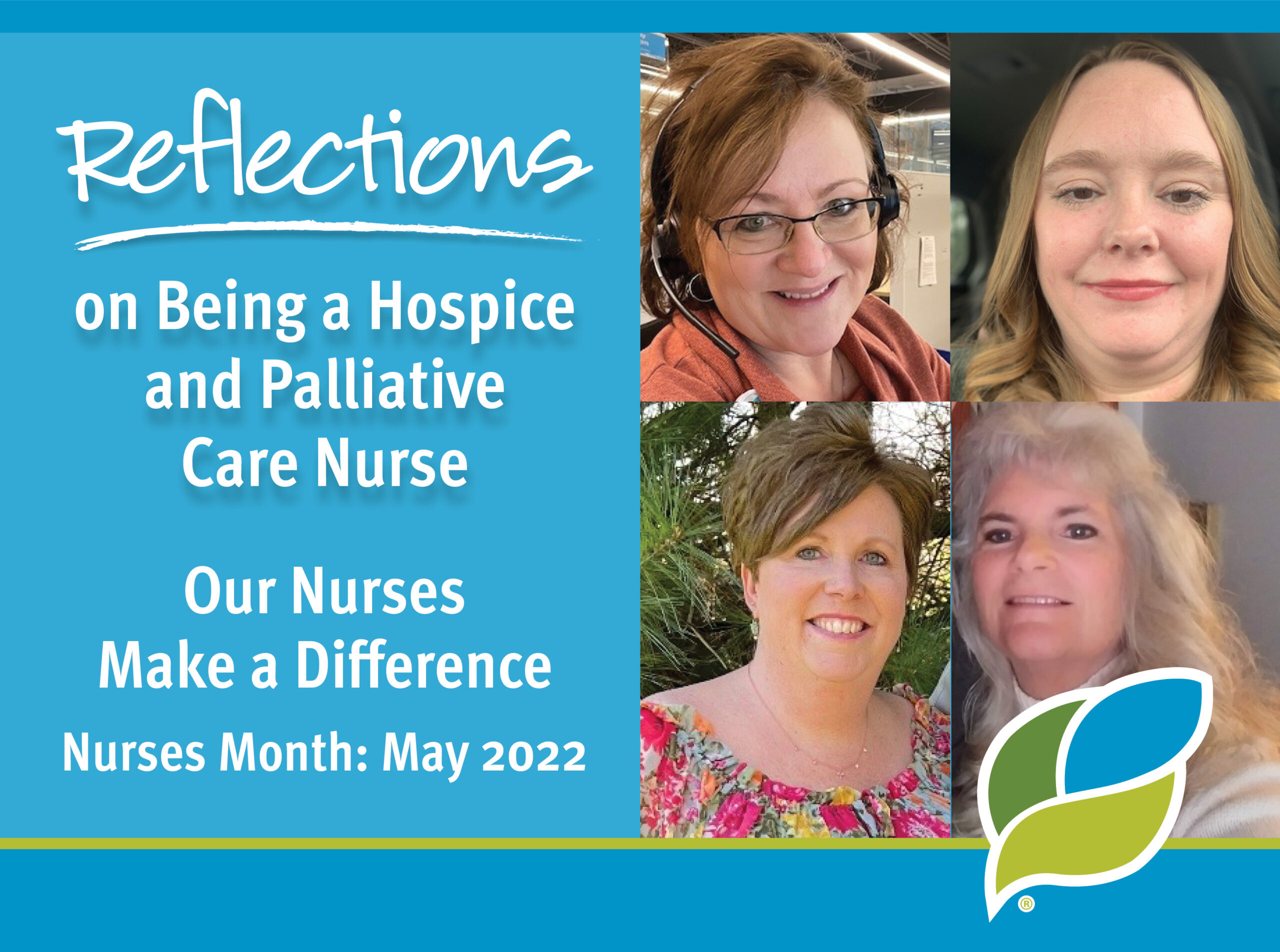 Reflections on Being a Hospice and Palliative Care Nurse
As we celebrate Nurses Month throughout the month of May, we are recognizing nurses for their commitment to the profession and for providing compassionate care and support to the patients they serve. We thank our nurses for their dedication to our mission to celebrate the lives of those we have the privilege of serving by providing superior care and superior services to each patient and family.
We invite you to read about one of our nurses.
Rebekah was in the hospital when she was nine years old. She admired the compassion and kindness of the nurses who cared for her. They made her feel so much better when she did not feel well. After she recovered, she started caring for stray animals, nursing them back to health. She also began caring for her friends and her mom when they would get a cold or headache. Her passion for caring for others carried through to adulthood.
One of her favorite memories is caring for a young mother who had a teenage daughter who was angry and hurt about her mother's life-limiting illness. One evening, she sat with the mother, held her hand and sang "Amazing Grace." Later, the daughter sat by her mother's bedside, held her hand and sang "Amazing Grace." When the daughter saw Rebekah, she started to cry. Rebekah went to the daughter and gave her a hug. "I held that little girl like there was no tomorrow," Rebekah said. "Her mother passed the next day."
The daughter gave Rebekah a note that said she would never forget her. "Of course, I will never forget her. I still have the note," Rebekah said. "I think of her often, and I think about how my own son would have felt in that situation. She made me realize that death is more than caring for the patient. It's also about caring for the ones who are left behind."
To learn more about Community Care Hospice, please visit: www.CommunityCareHospice.com