Tree Lighting Ceremonies
December 4, 2018 @ 12:00 pm

-

1:30 pm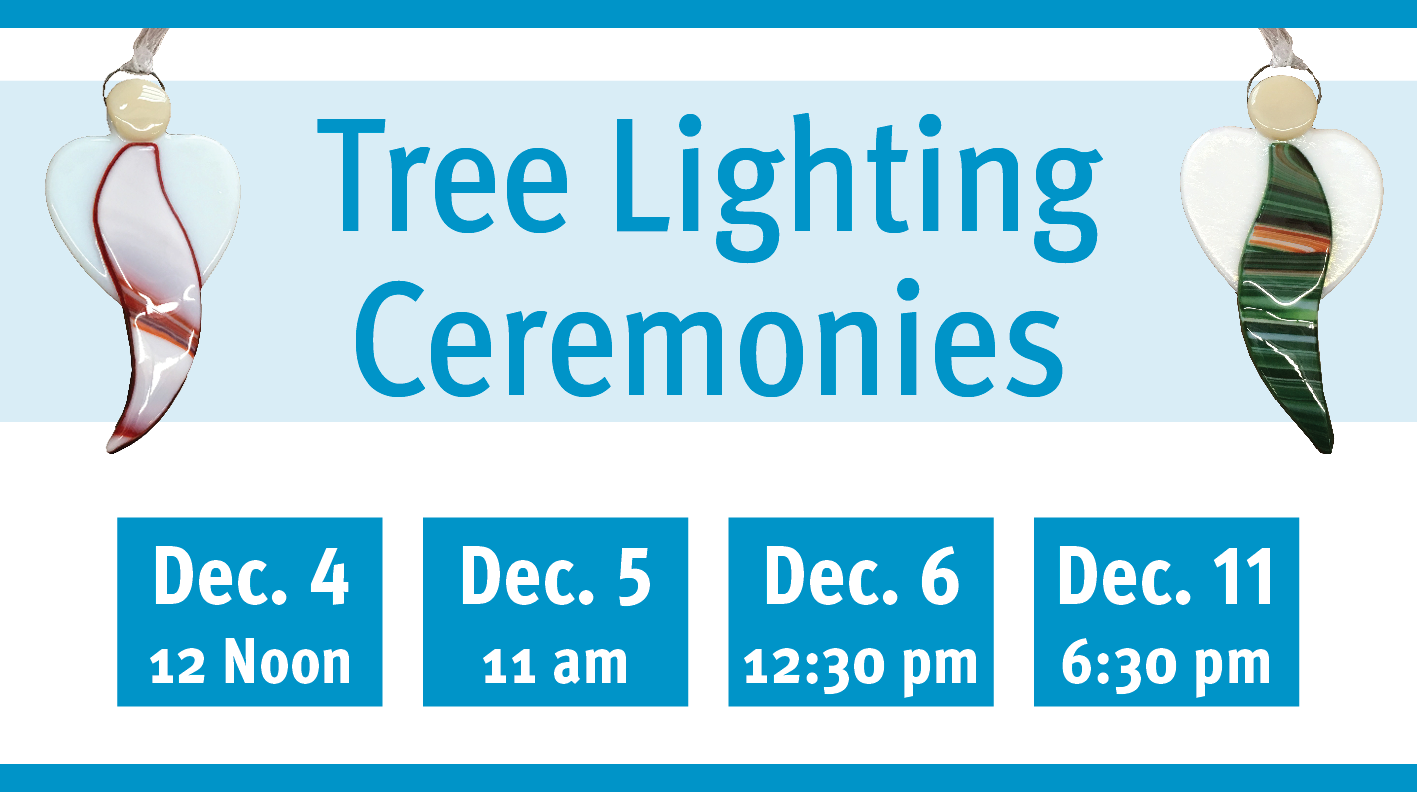 WHAT: This year we are proud to partner once again with local artisan, Mary Eason of Glass Roots, to offer you a beautiful unique handmade fused glass ornament to honor your loved one and be a cherished keepsake. When hung on the Christmas tree each year, it will bring comfort and memories of your family member or friend. It's a way to keep their memory alive during the holidays and all year long. All orders must be received by November 30th for tree lightings, but ornaments may be purchased until December 21st.
In addition, your special ornament may be displayed on a community tree of your choice until after the holiday season. Ornaments will be available for pick up after January 8 at our office. 
Attend the Tree Lighting Ceremonies at the following locations:
Dec. 4 @ 12 noon
Clinton County Senior Center
717 Nelson Ave.
Wilmington, OH 45177
Dec. 5 @ 11 am
Clinton Memorial Hospital
610 W. Main St.
Wilmington, OH 45177
Dec. 6 @ 12:30 pm
Highland County Senior Center
185 Muntz St.
Hillsboro, OH 45177
Dec. 11 @ 6:30 pm
Community Care Hospice
1669 Rombach Ave.
Wilmington, OH 45177
The ceremonies will include music, fellowship and refreshments!
Questions? Call us at 937.382.5400 or toll free at 877.903.5400