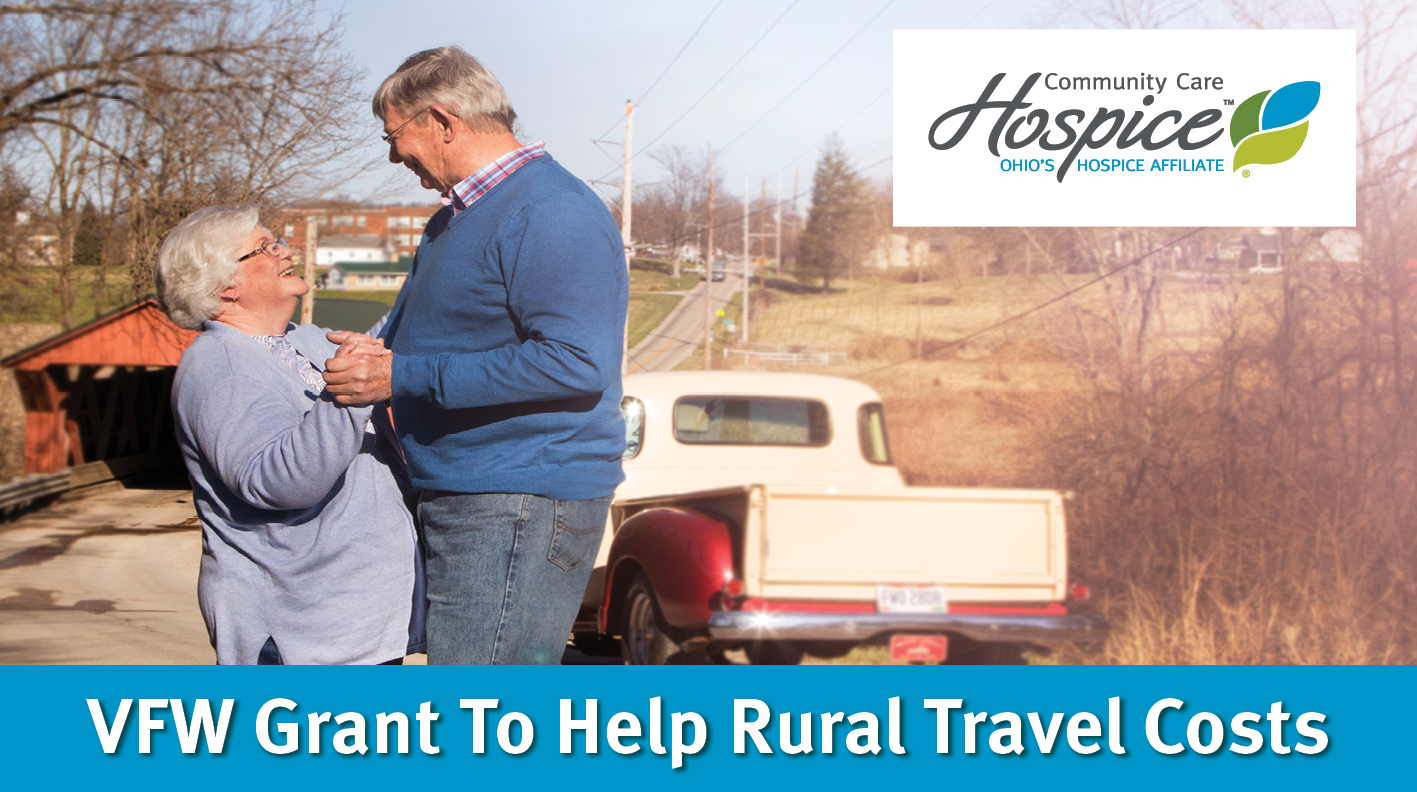 VFW Grant Helps Cover Transportation Costs
Last year, staff members of Community Care Hospice traveled 200,098 miles to provide care for patients.
Because Community Care Hospice serves a largely rural area, mileage really adds up for the clinical team visiting patients. The costs associated with all that travel will be defrayed this year in part thanks to a $5,000 grant from the Veterans of Foreign Wars (VFW).
The VFW has offered the grant for small hospice providers for fifteen years to help community-based hospice organizations continue outreach to underserved and/or rural populations. Executive Director Patti Settlemyre expressed appreciation for the financial support from the Rural Hospice Provider Grant from the VFW. "Unrestricted funding, such as the VFW Rural Hospice Provider Grant, allows for general operating costs like mileage to be supported," said Settlemyre, "and helps ensure that all of our patients receive superior ongoing care. We are grateful for this support."